Build A Portfolio Of 10 Rental Properties
There are a lot of ways to purchase a primary residence; loan types, size of down payments, using a co signer etc.
Similarly, there are a few ways to build a rental portfolio! Having the right team in play to help consider all of your options is the first step. We can't all be an expert in all fields so pairing up with a lender and agent who knows what your goals are can become a crucial way to make sure your efforts and dollars are maximized.
Click the Link Below!
https://www.facebook.com/ChelseyAFranklin31/videos/10107391423225497/?notif_id=1553714120088595¬if_t=feedback_reaction_generic
Here is an AWESOME link to Joe Massey's class on How to Build a Portfolio of 10 Rental Properties
file:///C:/Users/Owner/Downloads/-11-How%20to%20build%20a%20portfolio%20of%2010%20rental%20properties-%20HOME%20VAULT.PDF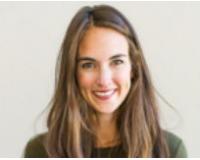 Hi! I am the team lead for the Franklin Team. My team and I absolutely love helping our client's achieve their goals. We take pride in our ability to make each client feel valued and informed througho....