In a nutshell, Yes, we (#colorado), have more inventory but we also saw an increase of homes under contract. Mortgage apps are up 9.2% from last year and this is due to interest rates being the lowest they have been since November, 2016. Basically, Colorado is appreciating .5% more Year over Year #YOY in comparison to the national average of 3.6%. #Denver is on fire!

Source: DMAR (Denver Metro Association of Realtors)
#franklinteam #remax #marketupdate #family #homesforsale #sold #sisters #realestate #realtor #broker #teamlead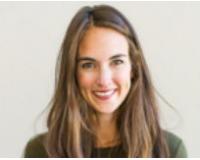 Hi! I am the team lead for the Franklin Team. My team and I absolutely love helping our client's achieve their goals. We take pride in our ability to make each client feel valued and informed througho....
2 comments in this topic