Delayed gratification isn't always a thing. Sometimes waiting, can cost you more money.
As time goes on, real estate appreciates (creating equity). Money paid in rent will never be seen again.
Calculate your time value of money and have your money work for you. Here is a quick video I did with Casey Clement, Zenith Home Loans.
Click on the link below to play with a Cost of Waiting analysis.
STOP MAKING OTHER PEOPLE RICH BY PAYING DOWN THEIR NOTES, CREATE WEALTH FOR YOURSELF INSTEAD!
https://www.facebook.com/ChelseyAFranklin31/videos/10107426130137567/?notif_id=1554747730648179¬if_t=feedback_reaction_generic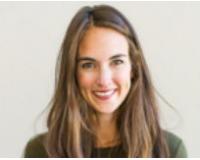 Hi! I am the team lead for the Franklin Team. My team and I absolutely love helping our client's achieve their goals. We take pride in our ability to make each client feel valued and informed througho....